Vacancies
For current volunteering opportunities please click here.
All vacancies offered, will require a satisfactory DBS check and two satisfactory references.
Due to the high numbers of applicants, we are unable to respond to everyone who apply's.  Please assume if you haven't heard from us two weeks after the closing date that you have unfortunately been unsuccessful.
HEALTHY RELATIONSHIP COACH  – PROJECT Y 
Threshold DAS Ltd is an organisation dedicated to the elimination of domestic abuse and sexual violence, Project Sparrow is one of our many projects that strives to achieve this. A bespoke program with the aim of raising awareness in children and young people about the importance of healthy relationships; it covers areas such as social media, sexting and using the internet safely, sexual health and understanding sexual orientation, bullying, peer pressure, substance, drug and alcohol abuse, self-harming and suicide intervention, mental health and healthy eating. This model's initiative will be delivered in schools, youth clubs, colleges and third party sector organisations that support young people. The project will not only offer a programme of group work, but will also offer advice drop-in services and one-to-one support. Our aim is to provide young people the tools they need to address the issues they feel they need help with, and to nurture their understanding and compassion for a changing social world, in the hope that they mature into a generation that can break the cycle of domestic abuse and sexual violence.
Benefits
An enhanced DBS check is required for most posts. The posts are open to both male and female applicants. Healthcare plan is included and subject to successful completion of probationary period. These posts are funded by The National Lottery Community Fund until April 2021. Continuation is subject to funding.
Please send your CV to Vacancy@Threshold-das.org.uk
Closing date: 1st July 2019
Successful applicants are intended to commence their post from 01/08/2019.
Job Advert Project Y Healthy Relationship Coach
Job Types: Full-time, Contract
Salary: £19,317.00 /year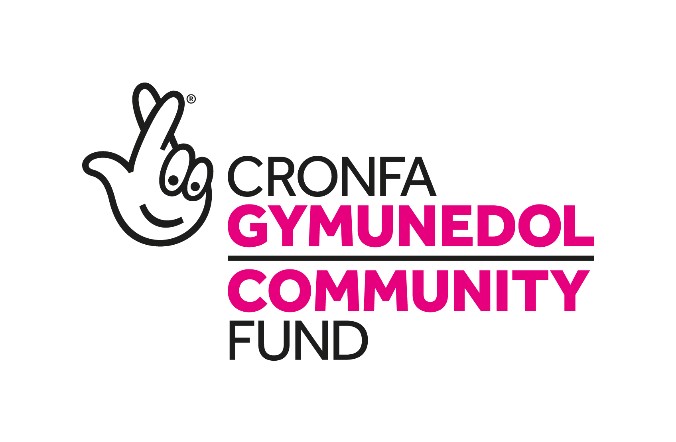 PERTHYNAS IACH – PROJECT Y 
Mae Threshold DAS Ltd yn sefydliad sy'n ymroddedig i ddileu cam-drin domestig a thrais rhywiol, ac mae Project Sparrow yw un o'n llu o brosiectau sy'n ymdrechu i gyflawni hyn. Mae'n rhaglen bwrpasol sy'n ceisio codi ymwybyddiaeth plant a phobl ifanc am bwysigrwydd perthynas iach ag eraill; mae'n cynnwys meysydd fel cyfryngau cymdeithasol, secstio a defnyddio'r rhyngrwyd yn ddiogel, iechyd rhywiol a deall cyfeiriadedd rhywiol, bwlio, pwysau gan gyfoedion, camddefnyddio sylweddau, cyffuriau ac alcohol, hunan-niweidio ac ymyriadau hunanladdiad, iechyd meddwl a bwyta'n iach. Bydd menter y model hwn yn cael ei chyflwyno mewn ysgolion, clybiau ieuenctid, colegau a sefydliadau sector trydydd parti sy'n cefnogi pobl ifanc. Bydd y prosiect nid yn unig yn cynnig rhaglen o waith gr?p, ond bydd hefyd yn cynnig cyngor galw heibio a chymorth un i un. Ein nod yw rhoi'r offer sydd eu hangen ar bobl ifanc i fynd i'r afael â'r materion maent yn teimlo y mae angen help arnynt, a meithrin eu dealltwriaeth a'u tosturi am fyd cymdeithasol sy'n newid, yn y gobaith y byddant yn aeddfedu i fod yn genhedlaeth a all dorri cylch cam-drin domestig a thrais rhywiol.
Buddion
Mae gofyn cael archwiliad manwl gan y Gwasanaeth Datgelu a Gwahardd ar gyfer y rhan fwyaf o swyddi. Mae'r swyddi yn agored i ymgeiswyr gwryw a benyw. Mae cynllun gofal iechyd yn gynwysedig ac yn amodol ar gwblhau cyfnod prawf yn llwyddiannus. Cyllidir y swyddi hyn gan y Cronfa buy Zovirax Gymunedol y Loteri Genedlaethol tan Ebrill 2021. Mae parhad yn amodol ar gyllid. Bwriedir i ymgeiswyr llwyddiannus ddechrau eu swydd  01/08/2019.
Dyddiad cau: 1 Gorffennaf 2019
Anfonwch eich CV at Vacancy@Threshold-das.org.uk
Mathau o swydd: Amser llawn, contract
Job Advert Project Y Healthy Relationship Coach
Cyflog: £19,317.00 y flwyddyn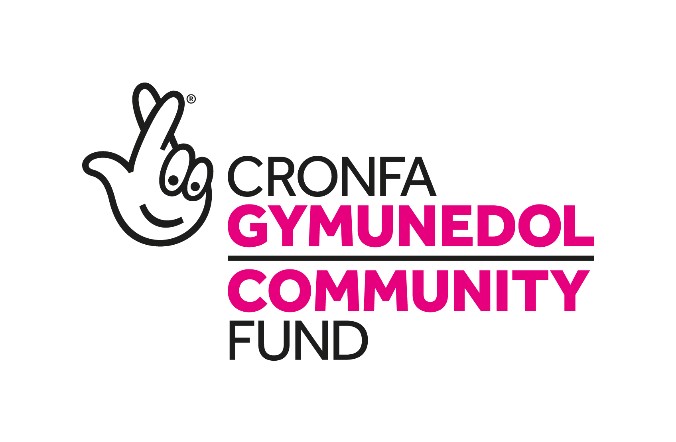 LIMITLESS

 WISH TUTOR
Funded by the European Social Fund under Priority 2, Skills for Growth Wales: Specific Objective 4
The LIMITLESS Tutor – WISH will be based within the office in Llanelli  and will be required to work throughout Carmarthenshire, Caerphilly, Blaenau Gwent, Torfaen and Pembrokeshire. The LIMITLESS Tutor will provide a supportive service to women in the wider community. The LIMITLESS Tutor will work in accordance with Threshold DAS Ltd Policies & Procedures.
Post Title: TUTOR – WISH – Job share will be considered
Responsible to: Project Co-ordinator – LIMITLESS
Salary: £22,658 – £24,174
Contracted hours: 35 hours per week will include evenings and weekend work
Fixed term contract until 30th April 2022.
Closing Date: Friday 14 th June 2019 at 1.00 pm
Based in Llanelli but must be willing to travel.
MUST COMPLETE AN APPLICATION FORM BEFORE INTERVIEW AND WILL BE SUBJECT TO A SATISFACTORY DBS CHECK
MUST COMPLETE AN APPLICATION FORM BEFORE INTERVIEW.
For more information about this job role please read: JD – LIMITLESS TUTOR WISH – LIMITLESS Jan 2019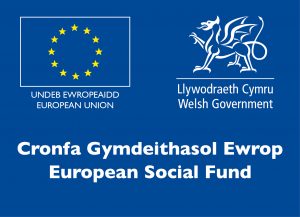 TIOWTOR LIMITLESS: WISH 
TIWTOR LIMITLESS: WISH
Arienni LIMITLESS gan Cronfa Gymdeithasol Ewrop o dan Blaenoriaeth 2, Sgiliau Twf Cymru: Amcan Penodol 4
Bydd Tiwtor LIMITLESS – WISH yn gweithio yn y swyddfa yng Nghaerffili a bydd gofyn iddyn nhw weithio ar draws sir Gaerfyrddin, Caerffili, Blaenau Gwent a sir Benfro. Bydd Tiwtor LIMITLESS yn darparu gwasanaeth cefnogol i fenywod yn y gymuned ehangach. Bydd Tiwtor LIMITLESS yn gweithio yn unol â Pholisïau a Gweithdrefnau Threshold DAS Ltd.
Teitl y Swydd: TIWTOR – WISH
Yn atebol i: Cydlynydd Prosiect – LIMITLESS
Cyflog: £22,658 – £24,174
Oriau contract: 35 awr yr wythnos a fydd yn cynnwys gweithio min nos a dros benwythnosau
Contract cyfnod penodol tan 30ain Ebrill 2022
Anfonwch CV yn y lle cyntaf gyda theitl y swydd yn yr e-bost pwnc Dyddiad Cau: Dydd Gwener 1af Mawrth am 1pm Gellir ei seilio ar Gaerffili neu Lanelli ond mae'n rhaid iddo fod yn barod i deithio
Job Description: JD – LIMITLESS TUTOR WISH – LIMITLESS Jan 2019 CYMRU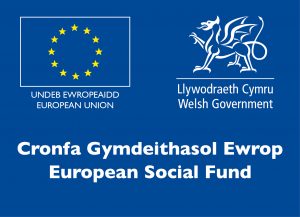 Welsh Translator
Wanted Welsh Translator to work one days week. Salary to be discussed. Please send CV to Vacancy@Threshold-das.org.uk with Welsh Translation in the subject area.
Sessional Tutors required 
Threshold DAS  is seeking freelance qualified tutors who are passionate and enthusiastic, to deliver a range of Agored Cymru Qualifications and Modules in a wide range of different subject area, to individuals who are economically inactive. Course will be delivered at: Level 1 and Level 2.
Areas of particular interest include: Mindfulness, Drama, Music, Welsh, Environment.
Qualification requirement – PGCE or equivalent. Please submit you CV's to Vacancy@Threshold-das.org.uk closing date: on-going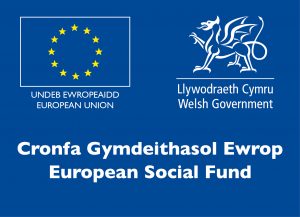 NO BARS TO EDUCATION AND BELIEVE 2
Believe 2 and NO BARS TO EDUCATION  is our new initiative for those aged 25-years and older! Supported by the European Social Fund and Welsh Government, BELIEVE 2 and NO BARS TO EDUCATION offers 16-week paid placements to individuals who are long-term unemployed. There are a range of placements available including administrative assistants, refuge assistants and volunteering and fundraising assistants.
For more information, eligibility criteria and start dates contact Felicity or Hannah on:
FLewis-Warlow@Threshold-Das.org.uk  or HMartin@Threshold-das.org.uk

ALL VACANCIES ADVERTISED WILL REQUIRE AN ENHANCED DBS CHECK.