For current volunteering opportunities please click here.
All vacancies offered, will require a satisfactory DBS check and two satisfactory references.
D
REFUGE ASSISTANT 
Refuge Worker ASSISTANT : – up to 28 hours per week
Monday/Tuesday/Thursday/Friday: 9.30-4.30 (includes half an hour unpaid lunch)
Saturday: 4 hours in the morning ( every other week)
Needs to be flexible – day/evening work may be offered as additional hours
£13,395.20 for 28 hours
Supporting women residents providing practical, emotional and administrative support to meet the families needs.
Support residents to address their mental and physical health needs.
Maintaining complete and accurate confidential records of work done with the families using the agreed support plans for each family during their stay in refuge.
Manage the practicalities of the refuge on a daily basis.
An understanding of domestic abuse and the ability to be empathetic and non judgemental.
Please send a CV and request a job description if required
Closing Date: – Friday 26th February 2021 at 1.00pm
CURRICULLUM DEVELOPMENT OFFICER
CURRENTLY WORKING FROM HOME – can be HOME BASED AFTER COVID ( Full time or Part time) 
The aim of the role is to convert classroom based accredited learning in the format of accredited modules and qualification to our new Moodle Workplace learning portal – ' The Life You Want'
Post Title: Curriculum Development Officer
Responsible to: Project Educational Manager – 
Salary: £22,658 – £24,174 per year for 35 hours or Pro Rata for  21 hours 
Contracted hours: 35 or 21 hours per week 
CONTRACT UNTIL 6 months  subject to funding after that time.  Will consider self employed person rather than employed. 
MUST COMPLETE AN APPLICATION FORM BEFORE INTERVIEW AND WILL BE SUBJECT TO A SATISFACTORY DBS CHECK
Please send your CV to vacancy@Threshold-das.org.uk marking your application with the  job title 
Please see here for Job Description: JD – CURRICULUM DEVELOPMENT OFFICER – DECEMBER 2020
MOODLE EXPERT: Digital Learning Officer:

 Can be based anywhere within Wales

CURRENTLY WORKING FROM HOME

Are you an expert in Moodle? Can you use your Moodle experience and teach others how to become an expert in Moodle?

The Digital Learning Officer is a key role within the LIFE YOU WANT team. The successful candidate will be providing support to the Learning Technologists in maintaining blended module content for all courses. Candidates must have knowledge of a virtual learning environment such as Moodle, skills in image and video editing software, excellent written and spoken communication skills, an ability to communicate effectively with people at all levels and the ability to work accurately under pressure and to meet tight deadlines. Additional essential and desirable criteria are listed in the Role Profile. This post is full-time (35 hours per week) and will be offered on a Temporary basis but with the possibility of becoming permanent. Post offered until 20th November 2020. Job share arrangements may be considered.

You will be working in a busy and vibrant education and training department of which you will be assisting with the development and support of the organisations Virtual Learning System (Moodle)

If your answer is yes, continue reading.

We are looking for an expert in Moodle who has excellent communication skills to provide training in Moodle.

Candidate Requirements

 – Experience developing curriculum for MOODLE
 – Experience training staff how to use MOODLE
 – Experience of using Elucidat
 – Excellent communication skill
 – BA
 – PGCE ( or PCET) is desired although not essential

Previous Moodle teaching experience is not must but you must have experience in developing courses for MOODLE.

The post is temporary until 31st January 2021 but could be permanent subject to funding. The post is HOME WORKING 35 hours per week.. which can include weekends and evening if you wish.

Reference ID: HO 01 Project Manager ONLINE LEARNING
POST TITLE: TUTOR 
Funded by the European Social Fund under Priority 2, Skills for Growth Wales: Specific Objective 4
The LIMITLESS Tutor –  will be based at home Llanelli and will be required to work throughout Carmarthenshire, Caerphilly, Blaenau Gwent, Torafen and Pembrokeshire.
CURRENTLY WORKING FROM HOME – Possiabilty of home working after Covid 
The LIMITLESS Tutor will provide a supportive service to women in the wider community. 
Salary: £22,658 – £24,174 pro rata for 17.5 hours
(£11329-£12087 for 17.5 hours)
Contracted hours: 17.5 hours per week will include evenings and weekend work – job share will be considered.
Fixed term contract until 30th April 2022.
Must be willing to travel.
MUST COMPLETE AN APPLICATION FORM BEFORE INTERVIEW AND WILL BE SUBJECT TO A SATISFACTORY DBS CHECK
For more information about this job role please read: JD – LIMITLESS TUTOR WISH – LIMITLESS Jan 2019
TIWTOR LIMITLESS: WISH
Arienni LIMITLESS gan Cronfa Gymdeithasol Ewrop o dan Blaenoriaeth 2, Sgiliau Twf Cymru: Amcan Penodol 4
Bydd Tiwtor LIMITLESS – WISH yn gweithio yn y swyddfa yng Nghaerffili a bydd gofyn iddyn nhw weithio ar draws sir Gaerfyrddin, Caerffili, Blaenau Gwent a sir Benfro. Bydd Tiwtor LIMITLESS yn darparu gwasanaeth cefnogol i fenywod yn y gymuned ehangach. Bydd Tiwtor LIMITLESS yn gweithio yn unol â Pholisïau a Gweithdrefnau Threshold DAS Ltd.
Teitl y Swydd: TIWTOR – WISH
Yn atebol i: Cydlynydd Prosiect – LIMITLESS
Cyflog: £22,658 – £24,174
Oriau contract: 17.5 awr yr wythnos a fydd yn cynnwys gweithio min nos a dros benwythnosau
Contract cyfnod penodol tan 30ain Ebrill 2022
Anfonwch CV yn y lle cyntaf gyda theitl y swydd yn yr e-bost pwnc Dyddiad Cau: Dydd Gwener 1af Mawrth am 1pm Gellir ei seilio ar Gaerffili neu Lanelli ond mae'n rhaid iddo fod yn barod i deithio
(WEB page www.Threshold-das.org.uk)
Job Types: Full-time, Part-time
JD – LIMITLESS TUTOR WISH – LIMITLESS Jan 2019 CYMRU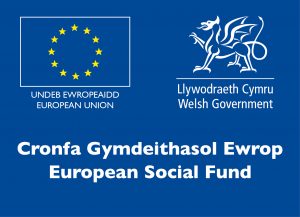 Sessional Tutors required 
Threshold DAS  is seeking freelance qualified tutors who are passionate and enthusiastic, to deliver a range of Agored Cymru Qualifications and Modules in a wide range of different subject area, to individuals who are economically inactive. Course will be delivered at: Level 1 and Level 2.
Areas of particular interest include: Mindfulness, Welsh, Environment, Literacy, Creative Writing, but other areas of expertise will be considered.
Qualification requirement – PGCE or equivalent. Please submit you CV's to Vacancy@Threshold-das.org.uk closing date: on-going
ALL VACANCIES ADVERTISED WILL REQUIRE AN ENHANCED DBS CHECK.