In the period between White Ribbon Day (25 November 2020) and Human Rights Day (10 December 2020) White Ribbon urges people to get involved in its #16Days of Activism. Threshold DAS's annual commitment to get involved continued, and 2020 saw us run our very own competition.
The rules were simple: a poem, drawing, painting, picture, photograph or piece of craft that illustrated what the White Ribbon meant to our contestants.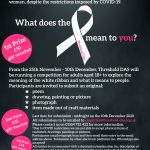 Numerous strong entries were submitted, but after careful consideration and detailed discussions, the team at Threshold DAS concluded the following.
1st Prize
Laura writes about her experiences through the form of a poem.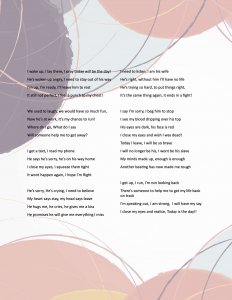 2nd Prize
Unfortunately, we did not hear back from the winner of our second prize which means at the moment we cannot share it with you.
3rd Prize
Emma writes about a time that she was hurt, but the White Ribbon helped her turn this to a positive experience.