Following the success in our White Ribbon themed competition, we launched our Christmas Competition. A similar title applied to this competition, but with a festive theme!
'What does Christmas mean to me?'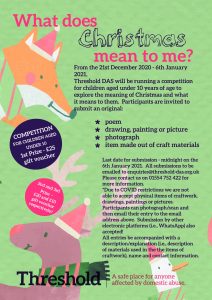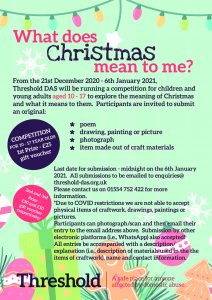 This competition proved very popular among children of all ages!
Under 10s – 1st Prize
Arwen, 7, drew her family at the Christmas table for this winning entry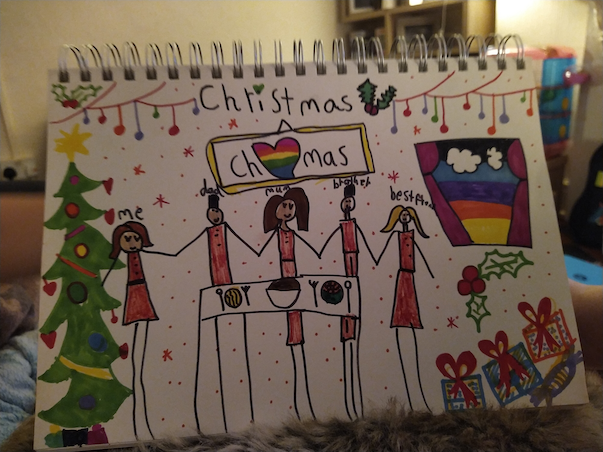 Under 10s – 2nd Prize
Caitlyn, 8, drew herself with Jesus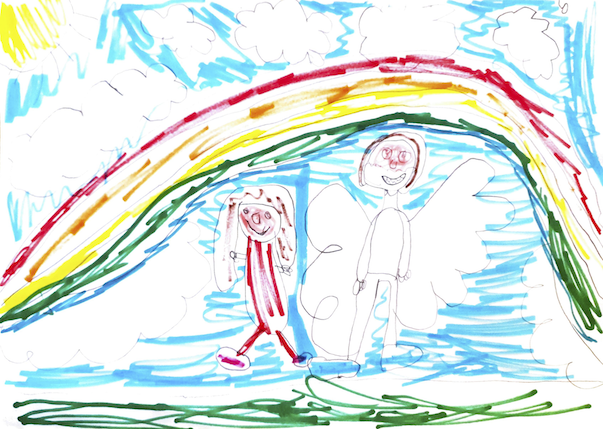 Under 10s – 3rd Prize
Ellie, 9, designed Christmas cards which were sent to family and friends.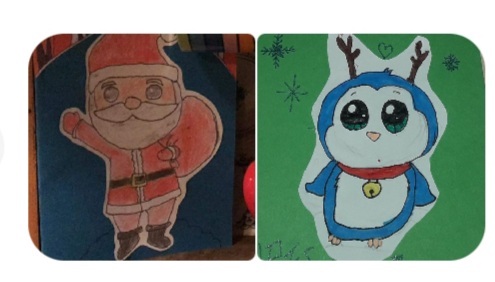 10-17 – 1st Prize
A very meaningful message by Ocean, 11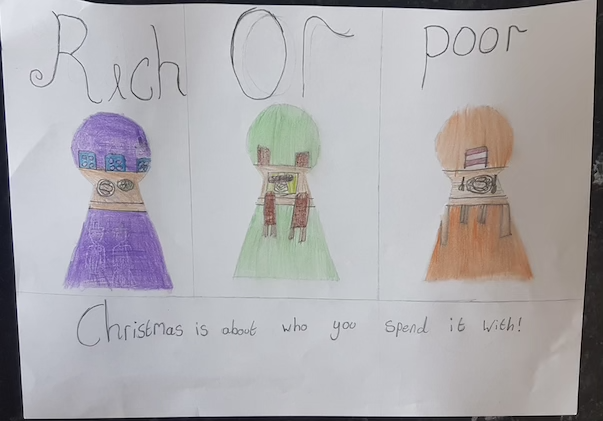 10-17 – 2nd Prize
Here, Tyler, 13, writes about 'what Christmas means to me'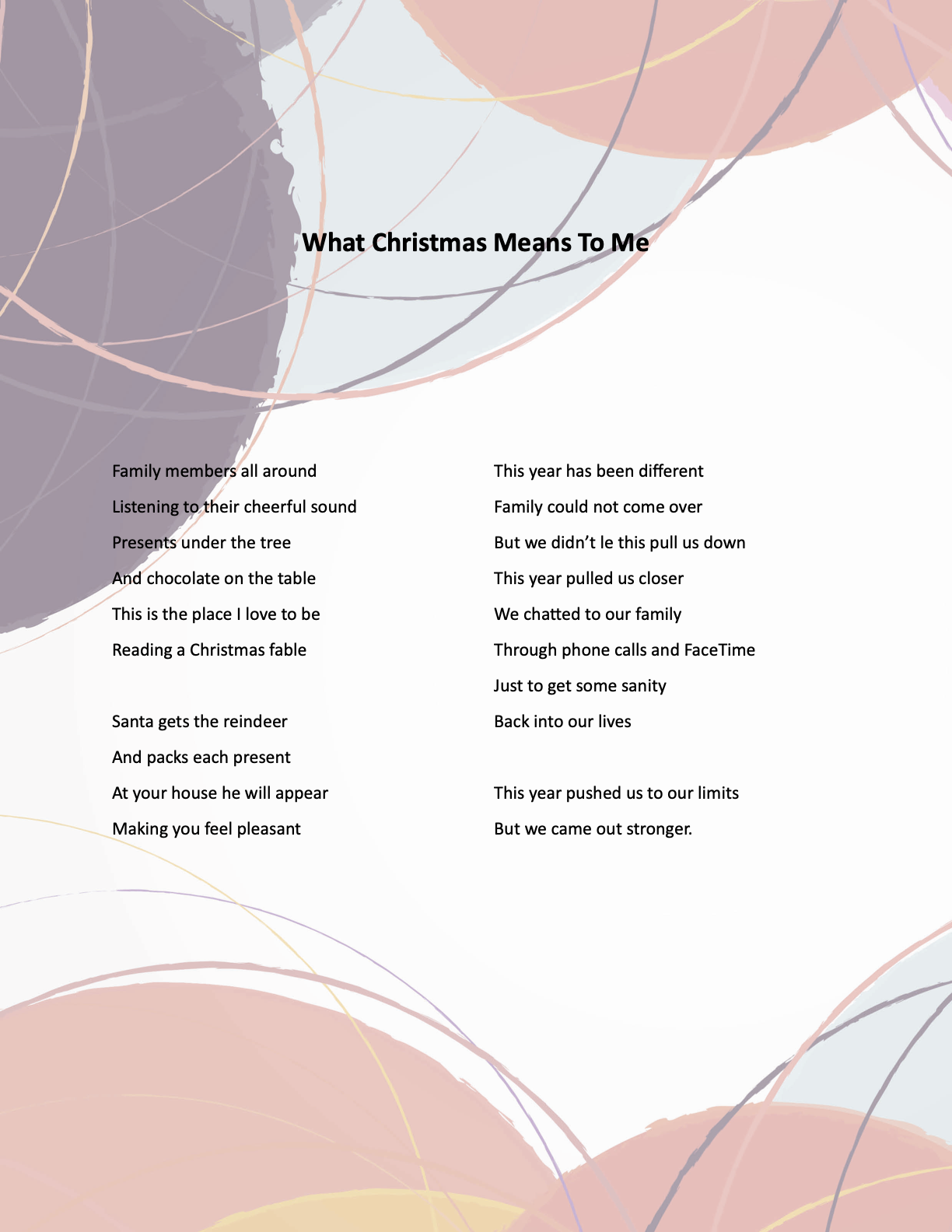 10-17 – 3rd Prize
This entry was submitted by Anniemay