We recognise the impact domestic abuse has on children and young people and the importance of supporting children from families where domestic abuse has been an issue.
In addition to this site we have a children-focussed website to help educate children and young people about domestic abuse. To access this click here!
                                                                                                                                                 ECHO – Children and Young Peoples Counsellor
Our Enhancing Children's Healthy Opportunities is a programme of support for children and young people funded by Children in Need.
The ECHO counselling project is part of our fab children's team here at Threshold-DAS at our eFIP, 'early family intervention programme' building.
We provide 1-1 counselling and therapeutic play for children ages 8yrs – 19yrs, who have been affected by the experience of domestic abuse. Domestic abuse can be a frightening and confusing experience which affects many children. They can blame themselves, or develop negative thoughts and ideas about themselves which may stay for a lifetime if not approached. Children sometimes become the target of bullying, and can develop coping mechanisms such as self-harm, substance misuse, or behaviour seen as challenging. We provide a safe 1-1 therapeutic counselling relationship where children can work though issues in confidence in a warm, friendly, non-judgemental environment; through counselling and therapeutic play, also offering small group work where useful. Our aim is to help young people build better understanding of healthy relationships and their emotions, promoting respect, assertiveness and self-esteem; working towards ending the cycle of abuse.
For further information on ECHO or to discuss referral, please email the child and young person crisis counsellor Susan Lock (slock@threshold-das.org.uk)
Funded by: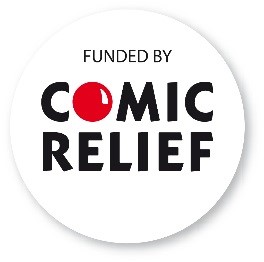 COCOON – Children and Young Peoples Mental Health Worker
Our Cocoon programme is a programme of support providing a Mental Ill Health support worker for children and young people aged 10-25 yrs to cope with the often frightening and upsetting experience of domestic abuse and/or mental ill health.
We show young people that there is help available, and alleviate their fear of asking for help, showing them they are not alone. The worker acts as their advocate when they access outside support agencies so they feel that there is someone on their side. The emphasis of the project is on early intervention, support and guidance, and through accessing the appropriate services, preventing serious episodes of mental ill health occurring.
The Cocoon worker provides one to one and group support and will help children and young people by delivering a series of informal workshops for those identified with mental ill-health problems. This will enable children and young people to become more aware of their mental ill-health issues; to recognise when they are not managing it successfully and to ask for more or different support and access other specialised support available.
We also offer new support networks for individuals living with domestic abuse/violence who might have mental ill-health issues, – de-stigmatising this and breaking down barriers and developing effective peer support systems.
The Cocoon staff member also provides training to outside agencies around Mental –ill health.
You can refer your children to the project, they can self-refer or we can accept referrals from outside agencies.